Psttt; mah blog is now becoming a more random one (:

Just rants, collections, controversies, gossip,
cute clothes, horrible clothes, new models, etc.
Have you ever noticed that Abercrombie & Fitch is more expensive than Abercrombie?
And now with the economy and everything, their prices are getting quite ridiculous.
That skimpy top above is
70 DOLLARS
. That's right,
70 DOLLARS
. && I know there are people with more money to spend in this world, but if you're going to spend a lot of money,
please don't waste it on tissue-thin tank tops that are smaller than my bathroom towels.
*Note; I like abercrombie a lot, but something
s are just ridiculous. I'd much rather spend 70 dollars on Juicy Couture :0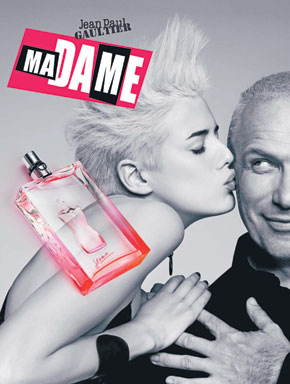 I just
lovelovelove!
this perfume. If I could live on only two perfumes for the rest of my life, it would be this, && my new found love, as of this weekend, Elizabeth Arden Green Tea. [More on that later!] This perfume is just fabulous. MaDame smells sweet, but with a perfect edge to it as well. This is a great perfume for fabulous darlings who aren't afraid to grab attention (: ilyyy<3 size="1">*If you want to smell it, you can find it in Cosmo Girl, as well as Macy's counters. Probably other department stores too (:
Michelle Obama is just ahmazing. Not is only is she a great mother, & going to be involved in politics alongside with her husband, she has great style! This is fabulous look; the purple is a great color for everyone. The cardigan is just so sophisticated, & I just looove pearls, yes I do. The belt is such a great touch, it adds a "BAMM" to the outfit (: <3
Such a cute Marc Jacobs tank top (: Right now, this is 95 dollars at Net-A-Porter, one of my favorite designer stocked sites. This top is so cute, it's perfect of a day of school in spring, with a cardigan and shorts. What the heck, go the Blair way and add a headband (:

That's all for today, loves. Thanks for reading.
Remember to comment! ♥