I went shopping at Filene's today, because the one in my area is closing down, and the "40-80% OFF EVERYTHING AT FILENE'S!" signs were kinda hard to not miss...
I bought 2 items, but guess what? They were very wonderful items. Very, indeed.
1) A plain pink Juicy Couture short-sleeve tee, my first (:
But for how much? Go ahead. Guess.....
ten dollars! Very cheap! I was super-de-duper happy<3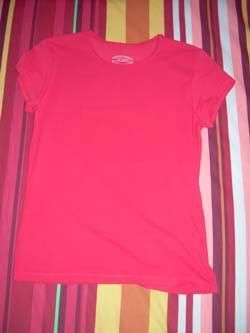 Note; not my picture... but exactly the same.
2) Second... be amazed. Blown away. In awe.
i GOT A PAiR OF THEORY SHORTS!
the original price was 150.00, but guess how much I practically stole them for??
Come one, you can do it.. but oh well. (ONE DOLLAR!)
that's right. uno. un. one. o-n-e. ONE! (: I am thrilled, and just beyond happy.
That's 149 dollars down from the retail price in the store!
Can you believe how lucky I am? Because I can't. (:
They look pretty much like that, only more long on me, and some detail at the top.
I am just ecstatic. Thank god for Filene, whoever you are out there. I love you. MUAH!
XOX,
Francesca
[Comment and enjoy!] ♥